The last two years have paved the path for people to reevaluate what's important and where and how people want to live. Many people moved, others have taken time to consider investing in their homes. Living spaces have never been more important than they are now. The fresh look that offers a warm, welcoming home.
We are all seeking any form of comfort we can get. Agree?
Zillow predicts that in the coming year, homeowners will invest in projects and qualities that make their home feel comfortable and calm, energized and inspired, safe and healthy — a home where they can thrive in these modern times.
"The pandemic forced a lot of people to reevaluate what's most important in their lives and in their homes," says Zillow home trends expert Amanda Pendleton. "For many, 2022 is the moment to live those values. That could invest in sustainable home features, designing a space with well-being in mind or leaning into comfort and function over high style."

Zillow
The global theme of home design for 2022 embraces comfort. The primary design trends will fixate on how you feel instead of furnishing the home based on how things look.
Homeowners are now prioritizes what feels good. Furniture styles are already expressing this, with curved couches and rounded corners dominating the market. Nubby fabric upholstery — versus leather — will be all the rage. Ottomans will replace sharp-edged coffee tables, and there will be more cozy accent chairs that hug the body.
1. Bring on the Curves!
When you think about it, humans are attracted to curves. Our bodies were designed with curves. Curves make us feel comfortable and add a sense of security like a gentle hug. This feeling makes our home a peaceful place.. a mindful home.
Circles, Bows And Half Moons Bring Grace And Joyfulness To A Home
For instance, soft shapes like arcs, bows, circles and half moons bring grace and joyfulness to your home. Many elements in nature have rounded edges, so bring the outside inside by adding an organic feel. When we remodeled our home, I added lots of curves to the architecture just to give the house some feminine touch since I live with all boys! See our remodel here.
Curves create a feeling of comfort by mimicking the human body and nature's organic forms, says New York designer Elaine Griffin, author of "Design Rules: The Insider's Guide to Becoming Your Own Decorator" (Gotham, 2009). Nothing against clean straight lines … curved lines take you closer with a hug.
"Curvalicious furniture was a big design trend in 2021 and it's set to stay," adds Alex Liepman, founder of art company DROOL. "Curves are both feminine and forgiving, which makes a room feel instantly more cozy and safe.
If you want to incorporate some bold colors into a room, curves make for the perfect combo, as they lend so well to big, bold designs." We love our curved sofa in our living room as see above.
Furniture and decor with softer edges are both feminine and forgiving. The first can complement angled pieces more, while giving a romantic feel to a room. Here are some ideas -how to boost more curves into your home design. https://galpal.net/9-ways-to-throw-some-curves-into-your-home-design/
2. Statement Lighting
Thoughtfully placed lamps and overhead lighting is a big part of the 2022 lighting trend . 2022 will see dining and living room ceiling lighting ideas becoming the focus of rooms rather than being merely functional. Think of your lamp as an art piece or sculpture, like a design-led finishing touch. Designers are suggesting to throw surprise in a room with a modern splash of light.
3. Mindful Home Design
It's been a tough two years, and people are prioritizing mental health. Thoughtful wellness home design will reflect that. Homeowners will prioritize creating retreats within their homes, such as private spaces for meditation or reflection, reading nooks and spa-inspired bathroom escapes.
What if your home felt like a welcoming sanctuary? A space where you could feel relaxed and at peace. A place where we are at peace and can focus on living in the moment.
In order to create a mindful home, it's essential to determine what makes your heart sing. What do you enjoy looking at in your home? I love to admire treasures from travel adventures. Artwork and collectibles offer me happiness and a special calming effect for me.
4. Sustainable Decor and Design
With climate change, the importance of sustainable options has become a huge priority for many home owners, from building materials to furniture, consumers are looking to adopt more innovative products that are designed from the start with sustainability in mind.
We have so many choices when it comes to furnishings so consider supporting companies that put the health of its planet and, consumers first. Also try to buy local if possible.
Next year and beyond, we see widespread adoption of green technology in residential interiors. From smart thermostats to innovative recycled water systems, homeowners will not only be more conscious of their utilization, but will also actively look to reduce their energy and water usage.
Sustainability doesn't have to mean sacrificing beautiful design. In 2022, we predict a surge of colorful and bold sustainable materials and products that will force us to reimagine what sustainable design is and can be." There are so many choices we can make these days to be more sustainable and home furnishings is one.
5. More Texture
Fabrics mixed with woven furniture and sisal carpets are all the rage. These materials help add warmth, creating an inviting space. Faux finishing is when you use applied materials to mimic installed materials.
A popular use of this technique is creating a faux brick wall, and, if done well, you can barely spot the difference. Homeowners often opt for using a faux finish to achieve the look of Venetian plaster or to mimic concrete or marble." —David Steckel, home expert
Textured fabrics are here to stay. Cream bouclé was extremely prominent in 2021, and you see cream textured upholstery everywhere!
6. Biophilic Architecture
The definition of Biophilic design is a concept used that connects us to the natural environment through the use of direct nature, indirect nature, and space and place conditions. It's a style that brings the great outdoors inside. Although its name was coined in recent history, indicators of biophilic design have been seen in architecture from as far back as the Hanging Gardens of Babylon.
According to the newly released Pinterest Predicts 2022 report, which analyzes emerging global trends based on the platform's findings between October 2019 and September 2021, searches for "biophilic architecture" increased by 150 percent on the website during that period. The terms "biophilic design bedroom," "staircase garden," and "floral ceiling" also jumped up significantly.
Check out the best 15 indoor house plants here. A great way to bring nature inside!
Maximizing exposure to natural light is one of the cornerstones of biophilic design, think large windows that bring in natural light.
Biophilic design brings natural elements into interior spaces. Some common biophilic design elements include skylights, which provide natural light; green walls, or living walls, covered with living greenery; and water, such as fountains or ponds.
7. Warm Tones
Earth tones are is the palette dominating the fashion and home scenes. Earth tones come from elements of the great outdoors—the sun, greenery, sand, soil, stormy skies. They all contain a little of brown pigment, which explains their muted appearance and why they often have a cocooning, cozy feel.
Timeless coastal paint colors are always a good option to consider. Many of these colors can be foun
8. Simplified Style and Less Clutter
It's a lifestyle choice. You simply decide not to keep 'stuff' that doesn't add value to your life.
When you live clutter-free, you use all your things regularly, everything has its place, and you feel good about what you own. peace of mind? Clutter is proven to cause stress and anxiety, so think about this every time you're tempted to add something new to your life.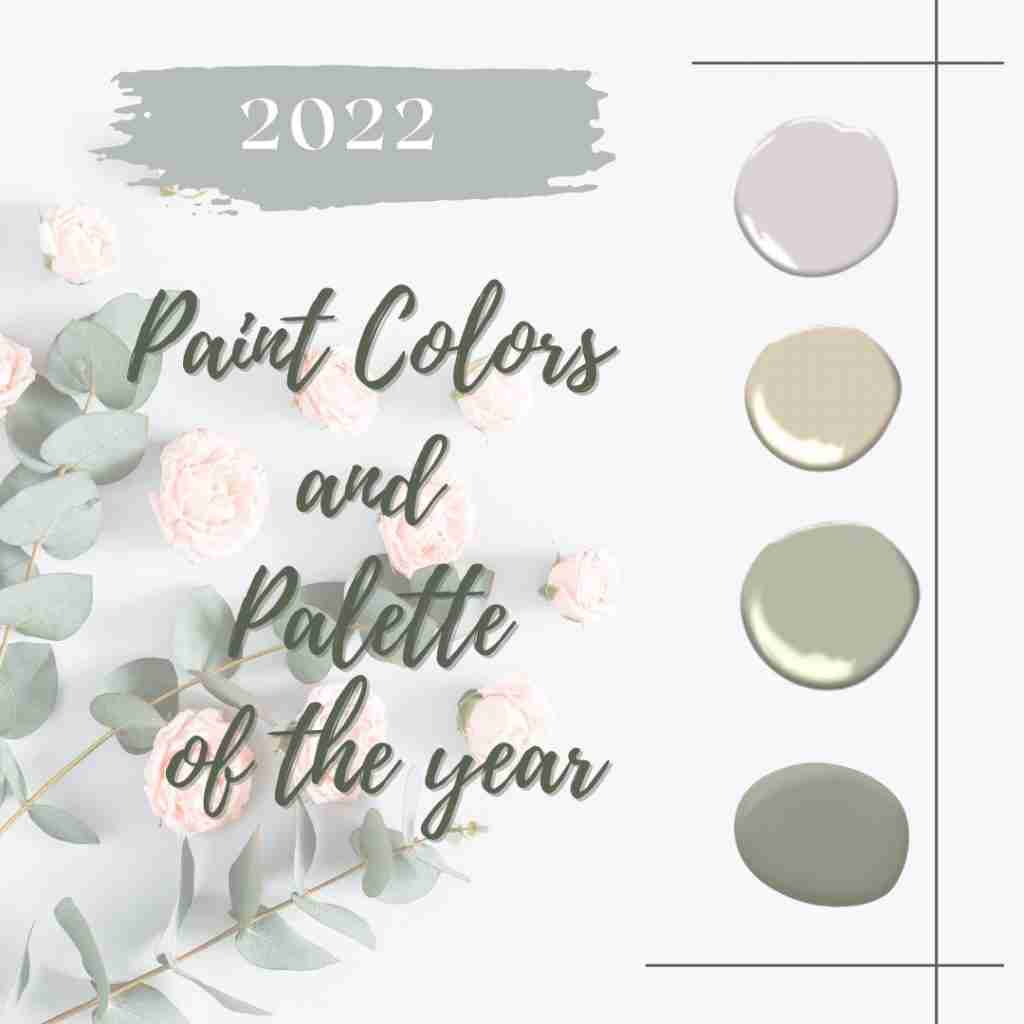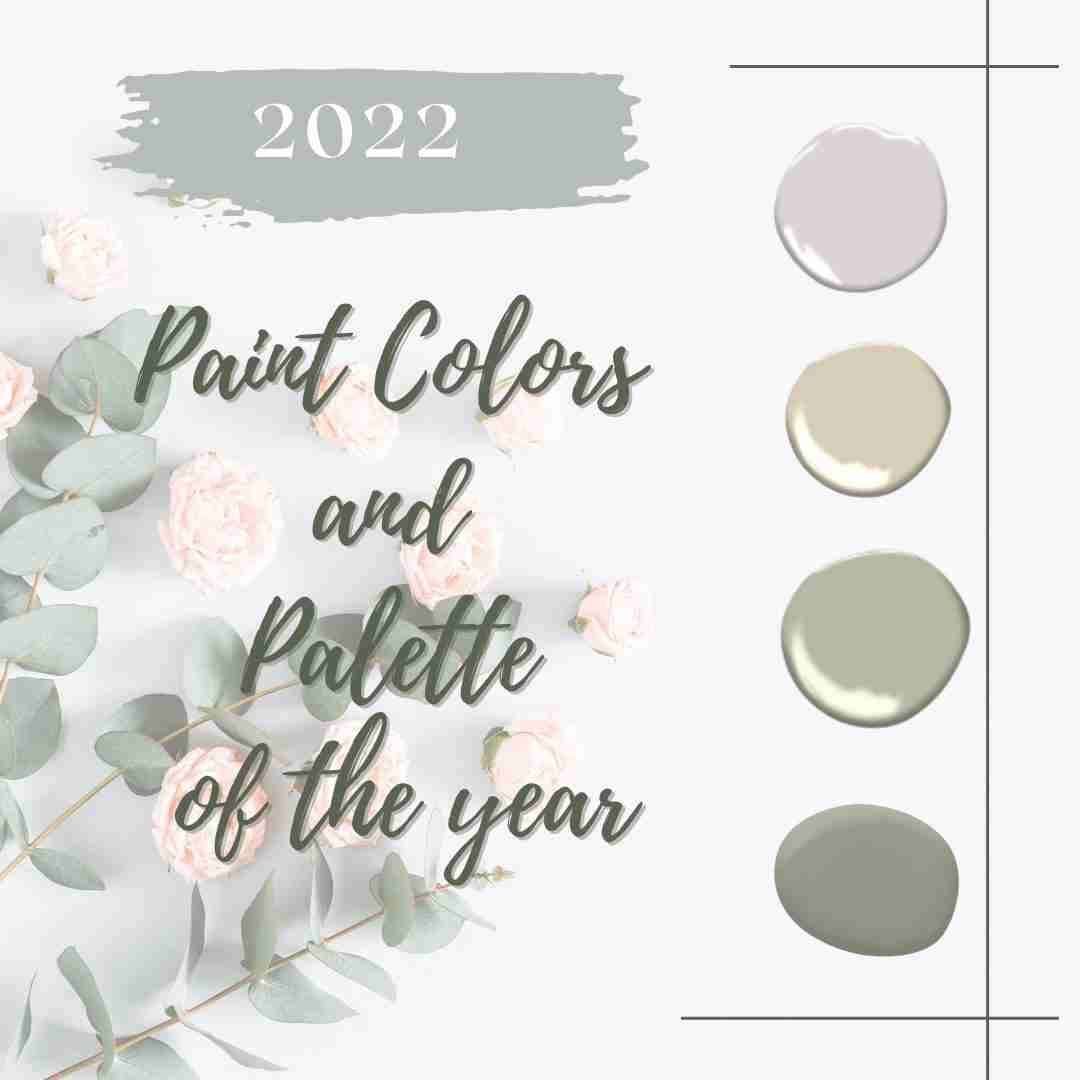 9. The Color Green
This year nature and the sense of calm inspired the color shade of the year. It's not surprising considering what we all have experienced in the Covid era. I think we can all agree that we could all use more peace and calm in our homes. The paint shade color of the year is green. You will find shades of green in the most popular exterior paint colors.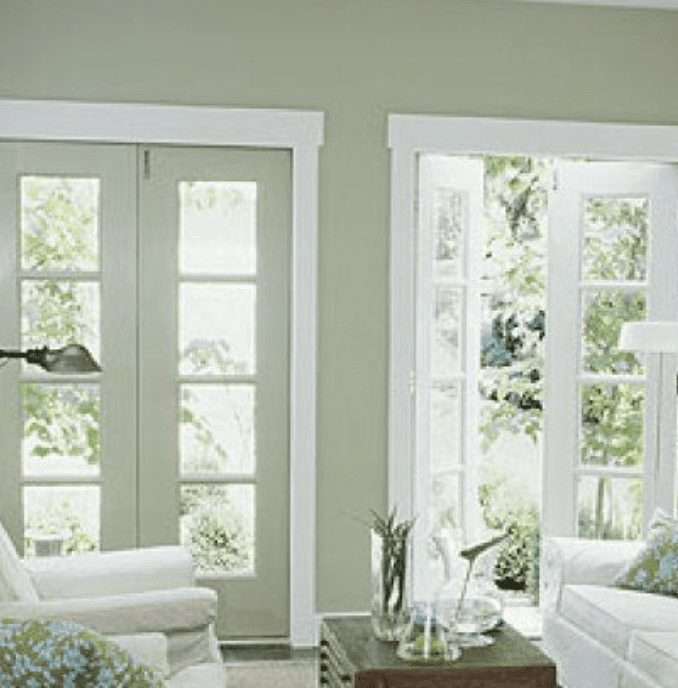 Green represents rebirth and growth. It also is a color that calls for hope in the future. Benjamin Moore, Sherwin Williams, Valspar, PPG and Glidden all have their own color hue that offers a fresh look. Green tones pair well with natural wood, neutral tones, natural stone, and organic materials.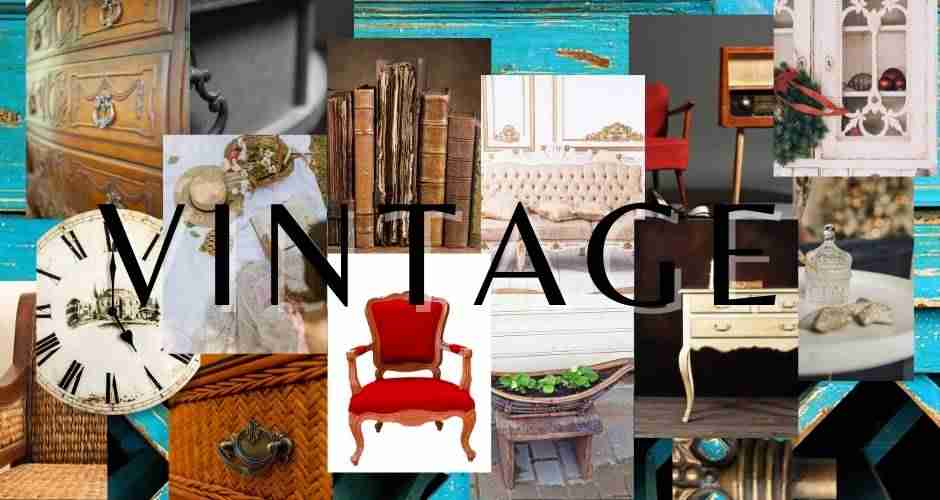 10. Timeless and Vintage Furnishings
Expect to see vintage and antique furniture gain in popularity even more in the coming year, with many homeowners focusing their money and attention on making these new-to-them pieces feel like their own.
"With the massive shipping delays and increased raw material prices we've seen as of late, vintage pieces have become even more desirable," explains Lauren Meichtry of Elise Home"

Elise Home
A Vintage piece of furniture is a sustainable statement piece with visual interest and makes for an ideal conversation piece. Rare antiques are also stylishly sustainable. By repurposing the old, brings a rich sense of history and spirit into a space. This enchantment with vintage will continue to develop in 2022. I love the idea of showcasing antiques in an contemporary space.
Don't forget how Mid-Century modern design is all the rage. The clean modern furniture lines can be found everywhere now. Check out some ideas here.
Loving the retro interior design trend is one thing, but finding the piece perfect for your place is another. Here are quick tips on securing a vintage touch before the year is out.
Where to find unique vintage pieces:
Visit local antique stores, fairs, and markets. Perseverance is key to finding what you're looking for at the price that suits you.
Don't worry about popular brands. Popular names cost more and be harder to acquire. Get to know alternatives by researching the style or item you want.
Buy vintage furniture online. That said, stick to trusted websites, like 1st Dibs or Chairish, to avoid the risk that comes with online shopping.
Attend an estate sale or antique auctions. You'll need to visit more than one event to make sure you can spot swollen prices.
11. More Home Office Space
Allocating space for a home office often involves a reset of the room's function. For example, sitting rooms off of bedrooms or smaller family rooms are converted. Guest rooms also do double duty, with sleepers and desks." —Jean Brownhill, founder of Sweeten
12. Outdoor Rooms and Sustainable Landscaping
"Homeowners are putting more investment into their exterior spaces than ever before," says Jean Brownhill, founder of Sweeten. "Homeowners are moving pools, outdoor kitchens, firepits, and extensive seating and dining to the top of their wish lists. In warmer climates, indoor spaces extend out to patios for indoor-outdoor living.
People are investing in sustainable landscaping materials like recycled oyster shell driveways, paths and patios instead of using concrete.
"In 2022, we anticipate seeing more and more photos on Houzz of outdoor living rooms that look like indoor rooms. Houzz search data has shown that people want their backyards to be relaxing extensions of their interior living spaces.
There have been major advances in outdoor materials in recent years, allowing manufacturers to create stylish and durable outdoor sofas, tables, rugs, chairs and decor. Add an outdoor fireplace, maybe a TV, and the line between indoors and out seemingly disappears." —Mitchell Parker, senior editor at Houzz.
If you want to create a very special outdoor space- read more about ways to design an outdoor oasis in your own backyard. My favorite hydrangeas, including the strawberry vanilla panicle hydrangea. are a big part of our outdoor landscape design and living space.
13. Tactile Surfaces
expect to see more tactile materials—wood, plaster, bronze, and leather—and finishes with textures derived from nature. "I think we will continue to see a lot of earthier finishes like plaster, clay, and lime washes in 2022," says architect Frederick Tang, principal at the eponymous Brooklyn architecture and interior design firm.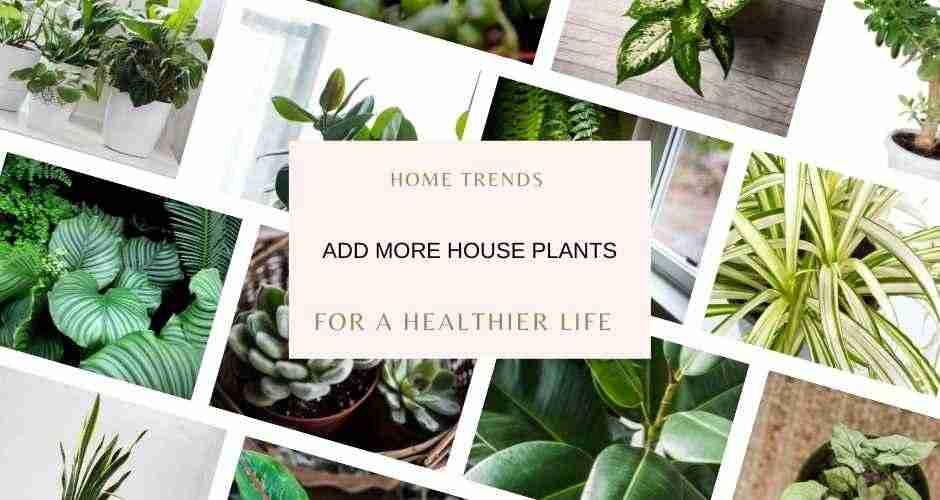 14. More Houseplants
It has proven indoor plants increase creativity, reduce stress, and eliminate air pollutants and boost your mood.. Indoor plants don't just look good—they can make us feel good. Do your research before buying your favorite plants. Some will do better and are easier to care for than others. Here is the best greenery for interior design:
Sweetheart Plant: A versatile climber that is happy in semi to full-shaded rooms.
Fiddle Leaf Fig Tree: I love this plant! Hardy and beautiful bushy trees that need sunny rooms and weekly watering.
Monstera: A large family of plants with unique cut-out-shaped leaves that thrive in low-light interiors.
Palm: Lots of types of palms with a wide variety of big and small plants that flourish in partial sun.
Snake Plant: Rumored to absorb negativity, this plant prospers in indirect sunlight and with infrequent watering.
15. Black Accents
When you add black accents to a room, you create impact. You need little to create a dramatic result – but it can ground a room and tie a scheme together beautifully. The reason black accents are one of the biggest trends is because black accents offer a contrasting element to break up organic materials and natural wood tones.