There are many window styles to choose from when renovating your house, with casement windows being one of the most frequently installed models. Experts from Ecoline Windows share that homeowners usually ask to elaborate on the following questions:
How do I know that the casement window fits my home style?

What is the best way to go about installation?

How much does it cost?

How energy efficient are casement windows?
This article helps answer those questions and many more, so keep reading to have all the info you need before embarking on the window replacement project!
This window style is a classic, probably the most used due to its timeless design, adaptability, and comfortable use, where the windows swing open in or out of your home, similar to regular doors.
When shopping for new replacement windows, homeowners will come across many types of casement windows to choose from.
The Most Popular Casement Models In North America
a.
French casement windows (a.k.a double windows)
French casement windows are extremely popular and sophisticated. They have two sashes hinged on each side that open with a handle by swinging out and close by meeting in the center.
Here are some pros for French casement windows:
Low maintenance

A clear view when opened

More light and better-controlled ventilation

Great insulation
What To Consider- French Casement Windows :
Size limitations when it comes to weight and dimensions
Higher price
b. Operable Casement Window
These are often referred to as the standard casement window and are a trendy option amongst Canadian homeowners. This model can open inwards or outwards depending on the design, offering superior ventilation and affordable installment.
c. Fixed Casement Windows
This window type is best if you want maximum energy efficiency and do not need your window to be operable. Fixed casement is a non-operable unit that is often installed in living rooms where a huge glass area is needed to provide unobstructed views outside.
Such a window is frequently used in combination windows where it sits as a middle window to provide excellent insulation and has two side units that are often operable casements or other window styles to provide optimum airflow.
d. Push-out (Awning)
Awning windows are the same group of windows that operate using a crank and resemble casements. The only difference is that a hinged side is at the top, and the window operates from the bottom. It allows for excellent ventilation and can be placed strategically. If you shop for casement models, most window companies will definitely offer you to consider Awning units to install for a kitchen renovation or in the bathroom.
e. In-swing & Out-swing
This relates more to a way of operation. You can order your new casements to either open inside or outside. Inswing operation is usually required for casement windows that are installed on the ground floors, while outswing models are popular for bedrooms or 2nd story rooms.
Why Are Casement Windows The Most Popular Units in North America?
Design

: Most homeowners who seek a "one-size-fits-all" window replacement solution prefer casement windows because of their timeless design and elegance.

Versatility

: They come in many styles and materials, and depending on what you need, they can fit nearly every home style.

Energy Efficiency

: Modern casement windows offer up to 55% more thermal control than standard windows. New

energy-efficient casement windows

will keep your house warm in winter and cool in summer, saving a lot of money on energy bills.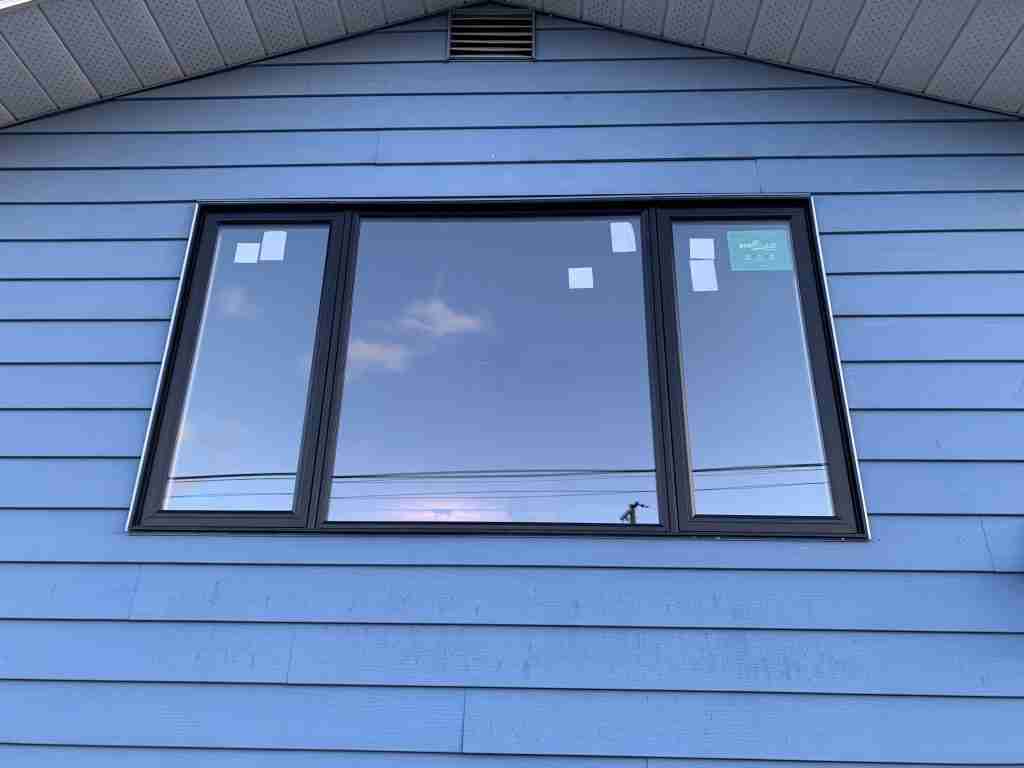 What Architectural Styles Do Casement Windows Fit Best?
Since there are many types of casement windows, they can work well with many home styles, from Victorian and Tudor-styled houses to modern residences. New windows, of course, should fully complement your house's architectural aesthetic and other design elements.
For example, if you have french doors installed on your patio, double casement windows are an excellent choice to complement the exterior.
Casement Windows: Prices Breakdown
New windows are not cheap. Despite the style you want to go with, expect to pay a hefty sum for high-quality units that will serve you for the next 25-30 years. Consider it a long-term investment that not only brings additional comfort but also boosts your home value. The average prices for new casement windows are represented below:
| | | | | |
| --- | --- | --- | --- | --- |
| Style | Casement Operable | Casement Fixed | French Casement | Awning |
| Price, $ (per medium triple-glazed window) | 720 – 1170 | 770-1180 | 890–1308 | 670–1085 |
Source: Ecoline Windows
How to Choose the Best Casement Windows?
Remember to check the following aspects before buying your new replacement casement windows:
Energy Star-certified windows are the way to go; they reduce energy bills by 12% and are 20-55% more energy efficient than the average window.
The NFRC Label breaks down the windows' energy performance so that you can compare between products by rating them in different categories, such as:
U Factor

: how well it keeps heat from escaping.
Range 0.20–1.20 (look for lower numbers)
Solar Heat Gain Coefficient:

how well it can resist unwanted heat gain.
Range 0-1 (look for lower numbers)
Visible Transmittance:

how effectively will it transmit your house with daylight
Range 0-1 (look for high numbers)
Air Leakage:

how much air can leak
Range ≤ 0.3 (look for lower numbers)
This is an important aspect to consider, especially if you live in cold regions. Equipping your new windows with triple glazing might be pricey. Still, it can be very beneficial in the long term, keeping your home warm during winter, reducing outside noise, and lowering annual energy bills.
Casement Window Frame Materials
Wood: An excellent natural insulator that makes your new windows look grand and expensive but needs regular maintenance to keep the original look. It gets less popular each year due to the high price and good frame alternatives such as Vinyl.
Fibreglass: Durable and very weather-resistant, but also one of the most expensive options.
Vinyl: This frame material offers a good compromise between price, performance and aesthetics, being one of the most popular frame materials for casement windows across Canada.
Casement Windows Installation: What to Keep In Mind?
Casement windows are designed as the most energy-efficient operable windows, which is why you need to professionally install the windows to reap all of those benefits. When looking for a window company to do the job, make sure to:
Referral:

Ask your friends or neighbours to share their experience with window contractors they used for their replacement projects;

Check online reviews:

Better Business Bureau, Home Stars, and Google reviews are great tools to find the best quality services! Check out other clients' reviews and scores for window contractors in your area.
Besides, don't rush for the first good company you come across. Remember to get several quotes, compare the prices, ask for free consultations and help with rebates.
A reliable window company should only sell and install Energy Star-rated windows and provide a 25-year warranty for products and labour.
The Bottom Line
Knowing what your expectations and goals are from installing new windows is vital. Each casement window featured above typically has specific uses and fits different home designs. Consult the experts before purchasing the new windows to determine what matches your preferences and budget best. Good luck!
After you get your windows installed, you may want to consider some gorgeous window coverings. Check out these ideas here. Six factors you should consider when buying drapes, read more here.