What is Cluttercore? It's a new trend in the home design world that involves surrounding yourself with meaningful objects in a creative chaos kind of way. It's an anti-minimalist trend that incorporates a mix of styles from different time periods, beautiful things in different size including mismatched furniture. An eclectic design with an intentional collected curated feel.
Cluttercore Offers A Sense Of Comfort
Since our world has felt unstable for several years, people are seeking ways to be comforted. The Cluttercore home design method offers a sense of comfort- to feel protected and loved when a pandemic draws us closer to home again and again.
When you surround yourself with your treasures from your vacations or family heirlooms, many find that these things bring you joy.
Jennifer Howard from the BBC states: "People are taking this self-swaddling approach, particularly now," says Jennifer Howard, author of Clutter: An Untidy History. "We want to feel safe, we want to feel comfortable, we want to feel protected and taken care of – stuff can act like a literal cocoon."
People are craving comfort in their own way. As humans, we want to feel safe and comfortable and stuff that is meaningful to them may make some feel taken care of and loved.
It's About Loving What You Already Own
Cluttercore is not about filling rooms with just stuff; it's about loving what you already own. i-D magazine explains cluttercore as a design aesthetic where, "you can tell that the objects have been chosen and displayed with love, their owner keeping them for reasons that may not matter to you, but matter utterly to them."
If you have read this blog, you know we focus on decluttering spaces and mindful homes. How to organize your garage, bathrooms and spaces so you can have a fresh, welcoming space. The top 15 Home Trends in 2022 and more.
With that said, the new interior trend that is popular with the Gen Z generation as seen all over TikTok media platform as well as Instagram. So what's the allure?
When I was trying to first visualize this type of interior design, I must admit, my vision was of a messy room full of clutter. You know, rooms with a lot of stuff, piles of books and messy beds. I was wrong.
Many cluttercore design style trends are far from mess. More of an organized chaos of beautiful things. Keep in mind that one woman's treasure is another woman's trash, and how we view it depends entirely on how we define it.
Stunning Examples Of This Unique Aesthetic
As I explored images of homes designed in honor of a celebration of the things that make someone happy. There are many stunning examples of this unique aesthetic. Just because I am a firm believer that a clutter-free home is a stress-free home doesn't mean that a cluttercore design style is not beautiful and intriguing.
In fact, there are many examples of colorful rooms with bold patterns styled with decorative items that include artwork, unconventional furniture, bold prints and maybe even flea markets or thrift stores finds.
What I love about this type of style is the decor chosen is well loved and makes the homeowner happy. I like to think of this type of room design as beautiful chaos.
How To Design With An Eclectic Cluttercore Style:
The combination of different design trends creates an exciting, eclectic mix, in equal parts interesting and homely.
1. Displaying Objects
Use open shelves, tops of bookcases, coffee tables and fireplace mantles as a place to display objects. Be careful not to pile too many items in one area because your eye will not have a place to rest. Consider leaving some empty spaces amongst your collections as it adds more interest and balance.
Popular Decor Collectibles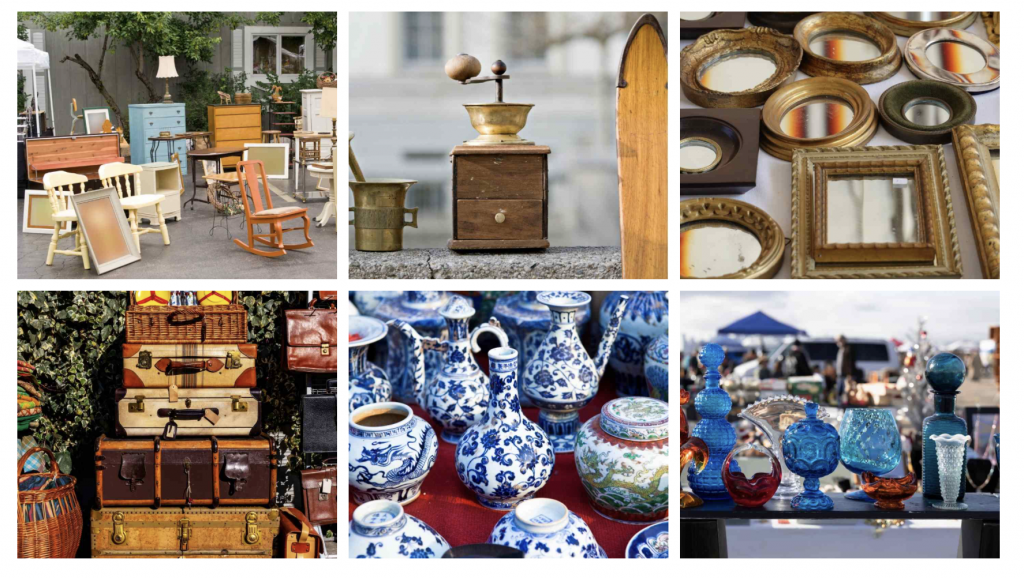 2. Arrange Your Collectible Items
There is no need to put your entire collection on display in one place. Have fun with your collections and rotate them around to keep it interesting for you. Maybe it's dried mop head hydrangeas or the unique large pink strawberry blooms.
3. Combine Contrasting Time Periods
Consider combining vintage pieces with modern decor items and furniture.
4. Mix Textures
Incorporate rough and smooth textures that add interest to an interior, especially when you choose a simple color scheme. For example, consider a cozy nubby throw over a smooth wooden piece of furniture.
If you want to try experimenting with the mix and match aesthetic, check out your local charity shops, flea markets, and antique shops.
For instance, hang a smooth black modern round mirror that parallels a bookshelf stuffed with an assortment of collectible objects from your travels or recent walk on the beach. Stack several fascinating books on a grand eccentric coffee table, along with a tray filled with assorted candles and a vase of full fresh flowers. Add an interesting lamp that offers a soft warm hue.
5. Create An Eye-Filling Whimsical Space
Creating an eye-filling, whimsical, playful space with items you thoroughly love no matter if they match. For instance, displaying a vintage chest (filled with heirlooms) next to a homey upholstered chair layered with a favorite nubby throw.
This type of design is mindful and thought-provoking. Can't you just feel it? It's all about surrounding yourself with items that make you feel warm inside. The same is true to designing an outdoor space with eye-catching materials.
6. Gallery Wall
A gallery wall of artwork is a fun way to create interest to a room.
We all admire family photos, so why not arrange a museum wall of family photos- in picture frames in various shapes and sizes. The moments shared in each frame offer an open invitation to stop for a moment and appreciate life's brief moments. My favorite place for a wall of photos is in a hallway or staircase. A place you walk by often enough to appreciate the warmth of your loved ones' offer- even in a photo.
Remember Some Of the Most Creative Minds Lived A Cluttered Life
Some of the greatest creative minds lived a cluttered life: Virginia Woolf, Francis Bacon, Iris Murdoch. In her essay Making Home, Rachel Cusk talks about Murdoch's emphatic "rejection of domestic servitude" as gender-led, as if by "ceasing to care about our homes we could prove our lack of triviality, our busyness, our equality".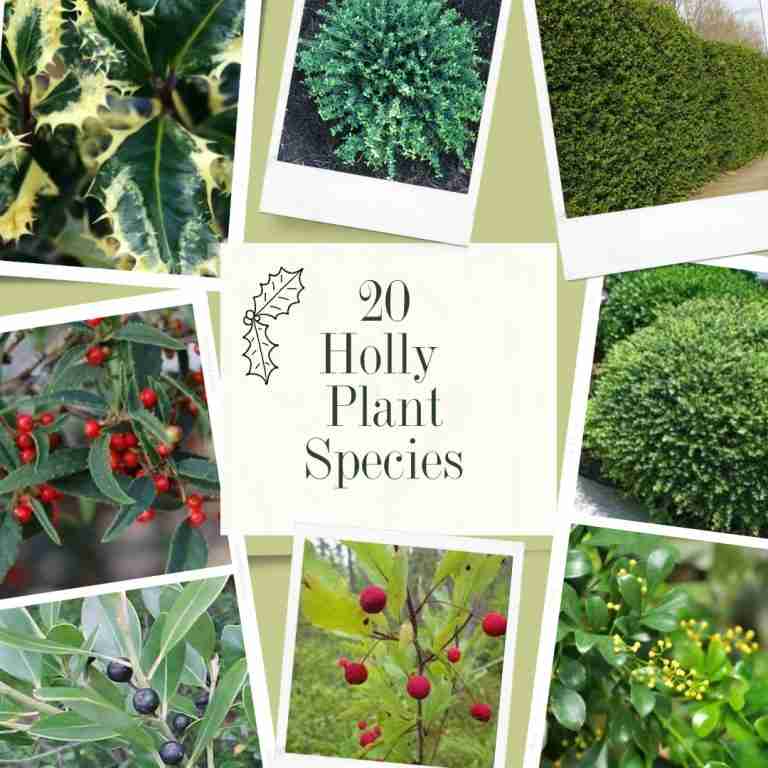 80 SHARES Share on Facebook Tweet Save Share Share Are you looking for a low maintenance evergreen shrub or tree? You may want to consider a holly plant variety. There are twenty holly varieties listed in our holly landscape guide below. Holly bushes have the remarkable ability to enhance the timeless elegance of any garden….