I am honored to introduce you to my new Gal Pal Monique Payton, as part of The Gal Pal Circle Spotlight, where women share their stories. We all have a story to share. Right?
As women, we are inspired and can learn for each other. We are better together- a sisterhood.
When you look at Monique, you may think, "she's got the life!" From the outside, it may appear that way. She is gorgeous, smart, artistic, funny and has three successful kids including one that plays for the NBA.
As Gary Payton's Wife
She was Gary Payton's wife (The Glove) NBA legend. What you may not know is, how hard this lady has worked as a single mother to raise these amazing adults. You may not also realize that this woman has a heart of gold always looking to help those in need.
Being a NBA wife may look and sound glamorous but there is so much more to it than that. Monique shares her journey, challenges and wins. I hope this Gal Pal interview inspires you, as it did me.
After meeting Monique, it was clear that this one fun-loving, gorgeous, feisty lady has proven to be an amazing mother of three resilient adults.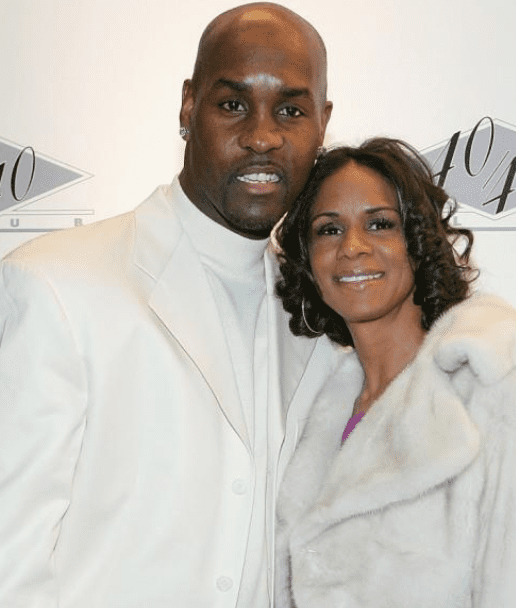 Monique James Marries Gary Payton Senior
Monique started dating Gary Payton in high school, and they tied the knot in 1997. The demands of an NBA Star's wife is no joke. Expectations are high, lots of rules, and the pressure is immense. When you add kids to the picture, it's even more challenging as you raise your kids while your husband is on the road.
How Monique Payton Raised Positive Resilient Kids
To raise resilient kids requires tenacity, grit, and positivity. Monique undoubtedly has it all. Maybe because as a young child, she experienced independence and good morals. Monique says, "I have learned to be a good mother, but it wasn't easy."
Payton explains she recognized that she spoke down to her kids based on her relationship.
"Sometimes, in a relationship, you tend to transfer anger towards ones that have nothing to do with them." After she realized this, she vowed she would never curse her kids. "I have always wanted to have a healthy relationship with the kids so they would talk and share things with me", she explains.
She has been determined not to pass along any poor parenting habits to her kids. Monique has done this with a tremendous amount of patience and love.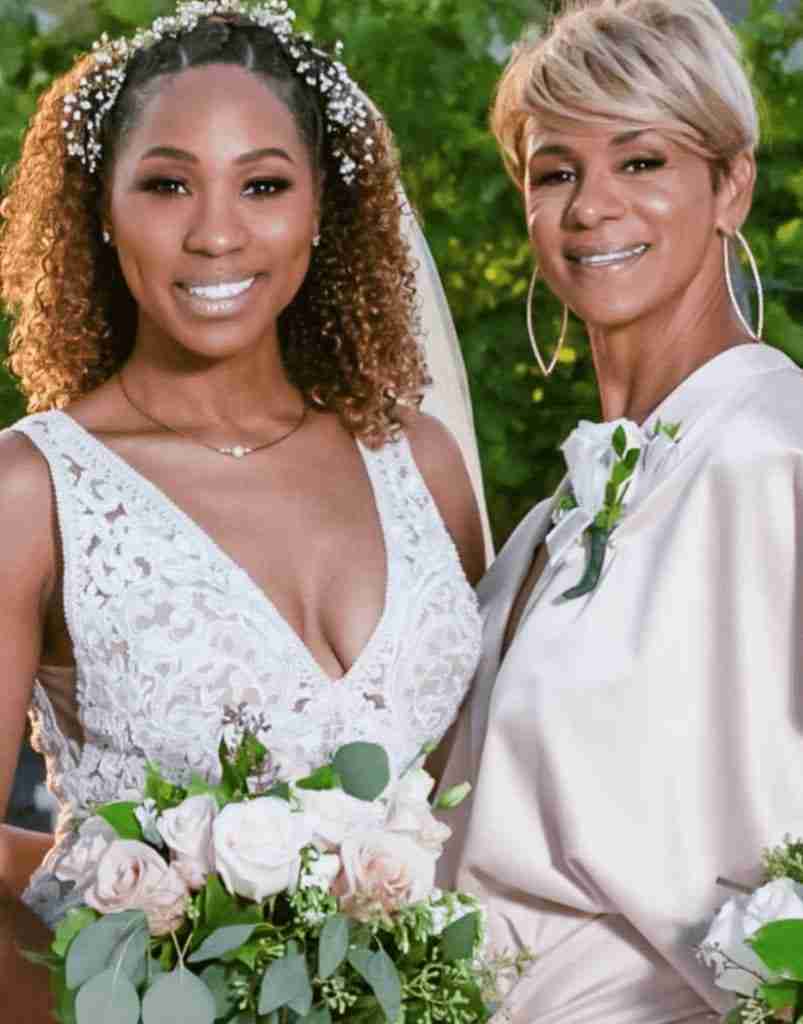 Payton has three kids with NBA legend Gary Payton, daughter Raquel 32, Gary 27, JuJu -Julian 22. Every day I tell each one of them how much I love them. "They have told me that I can be overbearing, but that's okay," she says with a smile.
Does Gary Payton Have A Son In The NBA? Yes, Monique and Gary's Son Gary II
Monique is a fan of all her kids, which was evident in our conversations. Her son Gary II (GP2), a pro basketball player, has followed in his Dad's footsteps. Behind most successful athletes, like GP2, is a supportive firecracker Mother.
Monique is just that. An exceptional mom who has nurtured all of her children to extraordinary success, one young athlete who grew up to achieve his dreams of reaching the highest level in the NBA.
Monique was essentially a single mother as Gary Payton Senior was on the road traveling with the team. She built a strong bond with her children as she advocated for them, took them to all of the games, and offered the guidance they needed.
It was critical to Monique that her kids learned independence, teaching them to do their laundry at an early age, for example.
A Mother's Guidance and Coaching Of Her Son As A NBA Player
This type of guidance included coaching her son GP 2, (Gary Payton II), now an NBA player. Monique was quite the athlete herself, mind you.
One time when Gary II was playing in the league, and I said, "babe, you gotta break down the quarters; you need to get so many points, assists etc per quarter." He listened to her and followed her advice; it paid off.
She says, "at 28, I don't ask him too many questions about his life". I want him to come to me and fill me in. I don't want to push him."
What I respect most about Monique is her drive to make it on her own. To contribute to this world without relying on money or fame. It took time after the kids left the house to learn more about herself.
Monique had no idea she was so creative in the arts. She remembers a day when she was overwhelmed with tears and out the blue said to a colleague "I'm going to paint." She's been doing fluid art ever since. It's her passion and she is good at it! Check out her work below at Mos Arts.
She is her unique self, a good soul with a heart of gold. She is busy recording her podcast called "Outta Pocket Show". She has her hands in lots of great things… so be on the lookout for more exciting things from Ms. Monique Payton Girlfriends! Instagram: @outtapocketshow Twitter: Outtapocketshow
"You Must Become The Magnet Of Whatever You Want"
It's very evident that Monique appreciates her close Gal Pals, and they feel the same about her. Monique posted on Instagram "You have to be open to receive" She describes herself as a magnet that attracts love, joy, health, and wealth. She states that "You must become a magnet of what you want to receive". It's so true! There is no doubt that Monique has a strong magnetic pull. She draws in close Gal Pals that have the same kind of beautiful characteristics as she has.
One of her close friends, Catherine Gerlach describes Monique in the following way:
"Mo is loyal, FUN, FUNNY, and someone I can always rely on. No matter where we are (ie: on the phone, facetime, on a trip), we can always find laughter and fun. Mo has a way of making people feel at ease and is someone who always "says exactly how she feels – there is NO sugar coating when it comes to Mo Pay!!

Mo and I are not similar, but we value many of the same things (kids, family, integrity, truth, kindness, empathy +++)

I can't imagine not having her in my life. We speak daily (sometimes multiple times – ie Face Time)

Mo is not only my bestie, but she is someone I call family
On Living A Beautiful Life
Q
How do you be your authentic, beautiful self?
 Being loved, showing loved is the purest authentic self. I am very transparent and tomboy-like. What you see is what you get with me. 
Q
What is the best advice about life you have ever received?
The best advice was from John Salley (Former NBA player) he once told me not to worry about who, what, when, and where to enjoy the experience. 
Q
What age do you feel like you are right now? And why?
I feel like I feel like I am 35. I have a young spirit. I try to live my life to the best of my ability.
Q
What's your beauty secret?
Laughing! Laughing keeps you young. I also drink LOTS OF WATER, dance, and I workout…from time to time. 😜
Living With Purpose
Q
What woman has inspired you the most and why?
My daughter inspires me the most. She has always been a go-getter. She has a degree from St. John University. As an educator, she then received her Masters. She has gotten every job she has applied for. Raquel is funny, smart, direct, and goal-oriented. We speak at least five times a day. 
Q
What life-changing events have shaped you?
Being married to a NBA player, Gary Payton, I learned how strong I am, not only as a woman but as an NBA wife. You tend to become stronger but guarded around people, especially around other women. You learn quickly that everyone is not your friend. I had to be careful who to bring into my circle. As a dedicated stay at home Mom for 23 years, I learned how to do and be everything for everyone; including fixing boo boo's, being a counselor, whatever my kids needed.
Q
What drives you?
My kids are my motivation. I want my kids to be proud of me. I am a perfectionist, and during the pandemic, I felt like I hadn't done anything productive. As I look back over the past several months, I have created and sold some beautiful artwork. "MosArts" You can find me on Instagram @mos_arts3. As I've mentioned before, I also started a Podcast "Outta Pocket" with my Bff "Pnutt" and good guy friend. I guess I didn't do so bad after all.
On Grace
Q
What does grace mean to you?
Grace is simple elegance, favor and  blessings

Q
What issues and missions do you hold close to your heart?
I'm a giver; I admittedly don't know how to receive. I'm passionate about helping others; for instance, I, along with my awesome friend Virginia Patu-Bathea, started a non-profit, "Woman Standing Tall." My cousin, Shawn Guidry, died of HIV/AIDS on 9/11 while visiting him in New Jersey. This tragic event was why I started giving back to various charities as I raised over $70K for Life-Long Aids Alliance In Seattle, just to name a few. Virginia and I also created a 12-month calendar featuring women who overcame adversities, highlighting one woman infected by HIV/AIDS. We also produced a cookbook feathering NBA Mothers and their son's favorite dish." Food For The Soul" Proceeds for this book went to charity.
On Joy
Q
What brings you joy?
My children are the joy of my life….Waiting for grandkids.
Q
What keeps you up at night?
My mind continually keeps me up at night when the creative juices start flowing. I overcome it by either writing my thoughts down, watching youtube videos on different art techniques (for hours and hours), or simply getting out of bed and grabbing a canvas to get to work!
Q
What is the daily routine that brings you joy?
Painting, working out, praying, meditation, and yoga.
Q
Where is your happy place and why?
My all-time favorite space is this particular white bright room as I'm painting as the sun blaring from the high ceiling windows while I blast Daniel Ceasar on my playlist on a bright sunny day with the scent of "Bamboo" Nest Candles! I LOVE IT! Take me back to "South Beach!" No, not Miami. LOL
Monique Payton's Style
Monique has great style no doubt! She likes to wear classic designs that are straight-lined and timeless.  Her favorite color scheme is go with monochromatic with her favorite color being cream. She looks fab in this color. 
Her favorite brands are Joe Malone, NIKE (Checks over Stripes) Louis  Vuitton, Dolce & Gabbana and Akris. Shop the brands and her style below. 
Her favorite beauty products include Sea Island Cotton Body Shea Butter from Body Works.  One of her favorite scent is Joe Malone's Blackberry & Bay Perfume.
The links above are with affiliate brands and Gal Pal may receive a small finders fee for sale of any of the products. 
For more Gal Pal spotlights and interviews with Dr. Zaiga Phillips, Rosanna Bowles, Christina Bear and Wendy Steinmetz. If you know someone who has a interesting story to share, please let me know. Thanks